Home »
Zola TV »
Broadcast Schedule
---
Current Program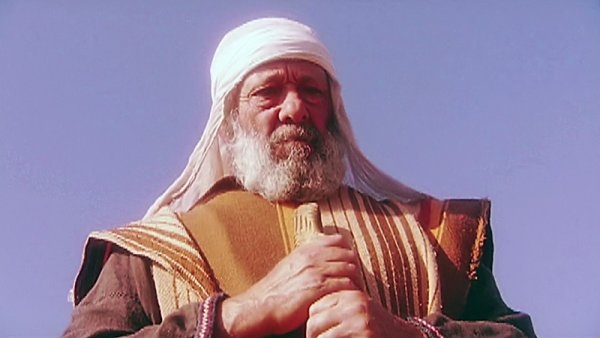 Divine Deliverance: "Isaiah"
Episode

Airing Schedule

Note: Schedule is subject to change without notice.
May 15–May 21

May 22–May 28

May 29–June 4

June 5–June 11

June 12–June 18

June 19–June 25
Station Search

National Cable Networks
These national networks cover hundreds of stations, in addition to the independent ones below. Please double-check to see if you are able to receive these far-reaching networks.
Network
Day
US Time Zones
Pacific
Mountain
Central
Eastern
Freeform (ABC Family)
Sunday
2:30 am
5:30 am
3:30 am
4:30 am
5:30 am
Daystar Network
Wednesday
Friday
8:00 pm
3:00 pm
9:00 pm
4:00 pm
10:00 pm
5:00 pm
11:00 pm
6:00 pm
Check your local listings as airtimes can change or be preempted without notice.
Independent Channels
Revised: May 3, 2018
Jump to:
Alabama
Decatur
WMJN
Wed 10:00 pm
Fri 5:00 pm
Huntsville
WMJN
Wed 10:00 pm
Fri 5:00 pm
Mobile
WDPM
Wed 10:00 pm
Fri 5:00 pm
Mobile
WHBR
Sat 2:30 pm
Montgomery
WFRZ
Sun 2:30 pm
Wed 2:00 am
Arizona
Phoenix
KDTP
Wed 9:00 pm
Fri 4:00 pm
Arkansas
Hot Springs
KVTH
Fri 8:00 pm
Sat 4:00 pm
Jonesboro
KVTJ
Fri 8:00 pm
Sat 4:00 pm
Little Rock
KKAP
Wed 10:00 pm
Fri 5:00 pm
Little Rock
KVTH
Fri 8:00 pm
Sat 4:00 pm
Little Rock
KVTN
Fri 8:00 pm
Sat 4:00 pm
Pine Bluff
KKAP
Wed 10:00 pm
Fri 5:00 pm
Pine Bluff
KVTN
Fri 8:00 pm
Sat 4:00 pm
California
Fresno / Visalia
KGMC.3
Wed 8:00 pm
Fri 3:00 pm
Los Angeles
KOCE.3
Wed 8:00 pm
Fri 3:00 pm
Fort Bragg
KQSL
Fri 6:00 am
Colorado
Denver
KRMT
Wed 9:00 pm
Fri 4:00 pm
Florida
Orlando
WTGL
Sun 5:00 am
Mon 12:30 pm
Pensacola
WHBR
Sat 2:30 pm
Tallahassee
WVUP
Sat 7:00 pm
Tampa
WCLF
Mon 7:00 pm
West Palm Beach
WFGC
Sun 10:30 pm
Georgia
Atlanta
WDTA
Wed 11:00 pm
Fri 6:00 pm
Atlanta
WYBU
Fri 7:30 am
Tue 11:30 am
Augusta
WBPI
Sun 1:30 pm
Macon
WGNM
Fri 10:30 pm
Hawaii
Honolulu
KWBN
Wed 9:00 pm
Fri 4:00 pm
Idaho
Boise
KKJB
Wed 9:00 pm
Fri 4:00 pm
Illinois
Indiana
Indianapolis
WDTI
Wed 11:00 pm
Fri 6:00 pm
Iowa
| | | |
| --- | --- | --- |
| Cedar Rapids | KFXB | Tue 10:00 pm |
| Dubuque | KFXB | Tue 10:00 pm |
| Keokuk | WTJR | Tue 10:00 pm |
Massachusetts
Boston
WYDN
Wed 11:00 pm
Fri 6:00 pm
Missouri
Springfield
KWBM
Wed 10:00 pm
Fri 5:00 pm
New Mexico
Albuquerque
KAZQ
Sun 1:00 pm
Clovis
KFCL
Wed 9:00 pm
Fri 4:00 pm
Ohio
Cleveland / Akron
WCDN
Wed 11:00 pm
Fri 6:00 pm
Columbus
Bounce TV
Sun 7:30 am
Lima
WTLW
Sun 7:00 pm
Mon 1:00 am
Mon 9:30 pm
Sandusky
WGGN
Sun 9:00 pm
Tue 6:30 pm
Toledo
WLMB
Sun 10:00 pm
Oklahoma
Oklahoma City
KOCM
Wed 10:00 pm
Fri 5:00 pm
Pennsylvania
Altoona
WKBS
Sun 3:30 pm
Fri 5:30 am
Harrisburg
W07DP-D
Sun 3:30 pm
Fri 5:30 am
Philadelphia
WELL
Wed 11:00 pm
Fri 6:00 pm
Pittsburgh
WPCB
Sun 3:30 pm
Fri 5:30 am
South Dakota
Sioux Falls
KSCB
Wed 10:00 pm
Fri 5:00 pm
Tennessee
Knoxville
WDTT
Wed 11:00 pm
Fri 6:00 pm
Knoxville
WVLR
Tue 5:00 pm
Nashville
WHTN
Mon 11:30 am
Nashville
WRTN
Wed 10:00 pm
Fri 5:00 pm
Texas
Dallas / Ft. Worth
KDTN
Wed 10:00 pm
Fri 5:00 pm
El Paso
KSCE
Sun 4:30 pm
Houston
KLTJ
Wed 10:00 pm
Fri 5:00 pm
Washington
Seattle / Tacoma
KWDK
Wed 8:00 pm
Fri 3:00 pm
Spokane
KQUP
Wed 8:00 pm
Fri 3:00 pm
West Virginia
Charleston / Huntington
WTSF
Wed 11:00 pm
Fri 6:00 pm
Wisconsin
Milwaukee
WVCY
Mon 9:00 pm
Tue 7:30 am
Wed 6:00 pm
Thu 10:00 pm
Fri 8:30 am
Wyoming
Cheyenne
KMAH
Sun 1:30 pm
Fri 3:30 am
Satellite/
International Broadcasts
Dish Network
Freeform (ABC Family)
Channel 180
Sun 2:30 am PT
Sun 3:30 am MT
Sun 4:30 am CT
Sun 5:30 am ET
Daystar Network
Channel 263
Wed 8:00 pm PT
Wed 9:00 pm MT
Wed 10:00 pm CT
Wed 11:00 pm ET
Fri 3:00 pm PT
Fri 4:00 pm MT
Fri 5:00 pm CT
Fri 6:00 pm ET
DirecTV
Freeform (ABC Family)
Channel 311
Sun 2:30 am PT
Sun 3:30 am MT
Sun 4:30 am CT
Sun 5:30 am ET
Daystar Network
Channel 369
Wed 8:00 pm PT
Wed 9:00 pm MT
Wed 10:00 pm CT
Wed 11:00 pm ET
Fri 3:00 pm PT
Fri 4:00 pm MT
Fri 5:00 pm CT
Fri 6:00 pm ET
Praise Broadcasting Network
Praise Broadcasting Network (Current program, audio only)
Internet radio
pbnradio.com
Sat 10:00 pm ET
Praise Broadcasting Network (Previous teachings, audio only)
Internet radio
pbnradio.com
M-F 10:00 pm ET


"Pray for the peace of Jerusalem"