Home »
Information »
Essays »
Pearls for College Girls
"I Trust You, But Not the College Guys."
---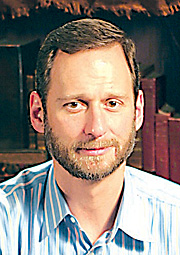 This article appeared originally in the November 2015 Levitt Letter.
What worries me is the world of young college men, a largely brutal lot. Males between the ages of 18 and 25 are like walking stupid-bombs just waiting to go off at any moment. When I was in college, my brain was overrun by wild animals. My primary purpose was to get drunk and chase girls. Stuff happened, usually around 2 or 3 in the morning.
Victims shouldn't be blamed for the crimes committed against them, but it's still wise to do what you can to stay out of risky situations. College men don't always conduct themselves with class and grace, so here's my advice to Savannah:
Dear Savannah—

Try not to put yourself in bad situations. Try to always leave yourself outs. Try to always have a good friend with you.

Drinking isn't going to do much for you. But if you do drink, don't get wasted to the point of passing out. Especially if you're at somebody else's house. Especially if there are ANY college men in the vicinity.

Don't drink anything anyone else has mixed for you. If you're going to have a beer, you pop the top or cap yourself.

Wear a watch. The later it gets, the more alcohol is consumed, the greater the likelihood of something stupid or worse happening.

Be careful about whom you invite to your place. Men or women. It's your home, and that's a very special thing, and it's only for your closest friends and family to see and visit.

Keep up with your martial arts. Carry Mace. Have your cellphone handy.

I love you, and I trust you, and I'm a phone call away. Oh and remember, I also have some experience getting on an airplane at a moment's notice to come see you.