Dear Friend:
"What kind of a hospital is this?" I thought. At 2:00 a.m., bright lights went on all over my room, and four to six nurses were running around poking and prodding and pushing at me and attaching things to me. My tall, strong son was peering anxiously over the end of the bed (he spent several nights across the room from me. My wife Sandra did all the day duty.).
I asked the head nurse what was going on, and she just exclaimed, "A-fib!" This is a condition where a heart that has been "insulted," as they say in the surgical trade, reacts petulantly with odd objections to the procedures. Since I'd had three bypasses sewn in a few nights before, I was still tethered to an electronic monitor on my chest. That device was invariably annoying. It got in the way; it was heavy, etc., but that night it might have saved my life.
My heart had slipped into a weak and fluttery beat known as atrial fibrillation. Alarms went off at the nurses' station, and apparently this is an emergency situation where everybody drops everything and swoops down on the patient with drugs and needles and lots of pushing and shoving. In any case, I was to be in this condition for about sixteen hours while they slowly medicated the situation, and two of the doctors checked me out through the next day. It was a very long time of lying in one position. I was very weakened but, frankly, not afraid.
I'm never scared in these heart operations because they are an all-or-nothing proposition, meaning that I'll either see the doctor or the King when I wake. I'm just a soldier, and I'll report to whatever post ordered. My deepest regret about atrial fibrillation, which I was to experience three more times, is that the word is so like "a-tribulation," a term I use constantly in my teaching. For the rest of my life, I'm going to have to be very careful when discussing the positioning of the Rapture. Maybe I should just stick to "Pre-Tribulation," which I believe anyway.
So it was a bumpy sort of recovery but not out of the norm for a redo bypass at my age. I was twelve days in the hospital this time, though I had come home after five last time. On the other hand, a rest and a time for prayer, and competent doctors and nurses are rejuvenating. (Don't ever think that new immigrants don't make good medical workers. I depended on them, and they were superlative. The majority of hospital personnel come from overseas now, it seems, but they sure know their trade.)
Now I'm home and kind of back to work. Walking is still difficult, and eating is still too much of a pleasure. But I get stronger every day. As soon as I'm able, I'll make a TV program and catch up with events. At present I, like you, am mulling over Gaza and its future implications.
The only other thing to say is the best kind of thank you I know how to give. As I said on our website, I knew I had a lot of supporters, but I didn't know I had that many friends. The prayer I've received, the extra support you've sent to the ministry, and the greetings from literally around the world have been so wonderful. I would not have minded going on to the Front Office in Heaven, but I very much look forward to many years more fruitful ministry and the best friends I could possibly serve.
I don't know yet at what level I'll participate in the November Tour, which is just about chock-a-block full. It is none too soon to begin booking for our Spring Tour, which I plan to lead personally: the 11-Day Deluxe Israel Tour (March 19–30) and the 14-Day Grand Israel/Petra Tour (March 19–April 2).
You may still be able to get a seat on two of our November tours: the 10-Day Deluxe Israel Tour (November 6–16) and the 15-Day Grand Israel/Petra Tour (November 6–21). We have had to close our Grand Israel/Athens Tour and our Ultra Grand Israel/Athens/Petra for lack of airplane space.
It's absolutely certain that I will personally conduct the New Year's weekend at The Holy Land Experience in Orlando, December 30 – January 1. Among the many fascinating replicas at The Holy Land Experience, we will have the opportunity to carefully study a model of Jerusalem from the time of Jesus. This makes a great visual as I teach about the 4000-year history of the City of God—the only eternal city!
If interested in any of these tours, please call Tony at (214) 696-9760 during regular business hours. You may also call 1-800-WONDERS (800-966-3377) anytime to request your full-color brochure.
Please visit our chat room and discussion board at www.levitt.com. The chat room lets you fellowship live with Believers who adore Israel and appreciate the Bible's cohesiveness from Genesis to Revelation. The discussion board enables you to post questions that you don't see at our FAQ page plus also allows you to interact with fellow Believers on a deeper level than you can in the chat room. Please make it a point to explore our website, because it is packed with blessings you might never guess. Several volunteers have invested thousands of hours per year to create and archive precious teaching.
Please continue to pray for the peace of Jerusalem!
Your messenger,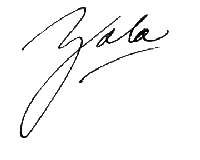 P.S. Just at press time we observed the last of the Gaza withdrawal. As we suspected, the story amounted to very little. The Levitt Letters predicted that the media would make all they could out of what little protests actually happened. And they did that. But considering that fully 2,500 reporters were sent to cover what amounted to nothing much more than urban renewal, the issue might represent the non-story of the millennium.
Thanks so much for the extra help you gave us during this time.