A Note from David and Kirsten
2018 will be a standout year for Zola Levitt Presents as we bring you some of the most qualified Messianic speakers in the world. Each television series of eight or more 30-minute programs will feature a different teacher, each filmed on location in Israel.
From the comfort of home, you will receive in-depth Bible teaching from Marty Waldman, Dov Schwarz, Jeffrey Seif, Eitan Shishkoff. All of them, born and raised Jewish, attended Hebrew school, graduated from seminary, and both founded and led Messianic congregations. Moreover, you'll have weekly Hebrew lessons and boots-on-the-ground commentary from Chaim Malespin, whose parents made aliyah (immigrated to Israel) when he was 15. Have your Bible at hand for prophecy lessons from Israel. Prepare to become more intimate with our Lord and Savior by studying Christianity's Jewish roots and deepening your understanding of the big picture.
ZLP Programs in February
In February, this ministry continues our brand new series, Watch Therefore and Be Ready, which encourages this generation to be aware of prophetic fulfillment, live expectantly, and be ready for Messiah's return. David and Kirsten Hart present this eight-segment series that features teaching from theologian Dov Schwarz and guest analyst Dr. Mark Hitchcock, along with reports from Israel with Chaim Malespin, Hebrew lessons from Haifa, and music composed by Zola Levitt.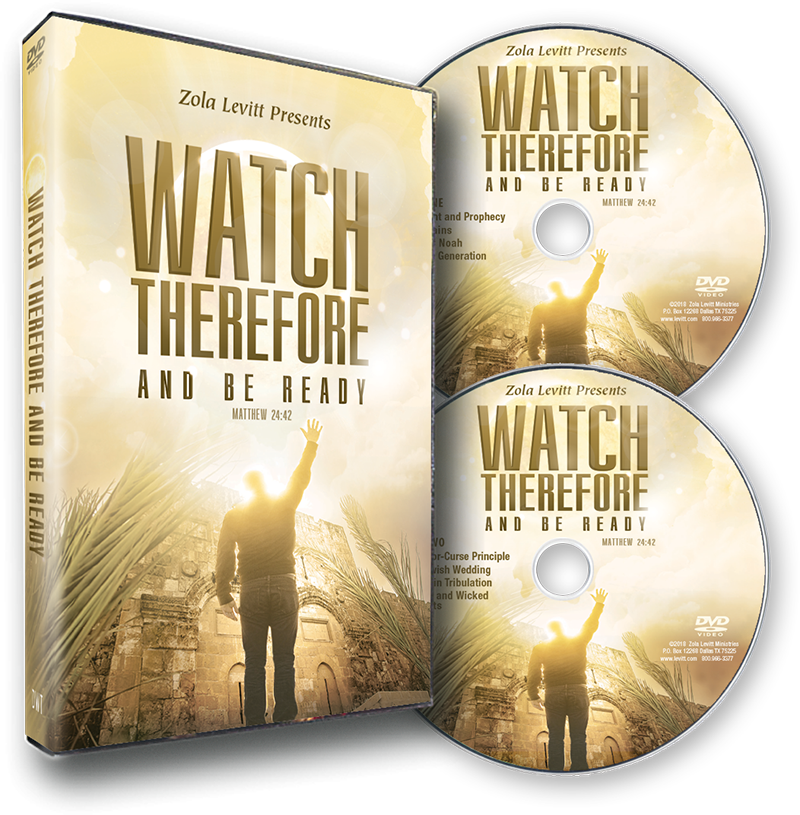 Birth Pains

In Isaiah 66, we see the Last Days labor pains of Israel that bring the Jewish people as a nation to "new birth." In the birthing room, Yeshua — the Great Physician — attends Israel, whose labor pains shake the entire Earth.
Days of Noah

The Days of Noah portend the appearance of Messiah Yeshua in the clouds to gather His people and set up His Kingdom on Earth. Three primary signs of Genesis 6 include global explosions of population, violence, and rampaging evil.
Fig Tree Generation

The State of Israel officially "put forth leaves" on May 14, 1948. Studying Father Abraham reveals what Yeshua meant when He told us about the final generation of this Age.
Curse-for-Curse

Principle Genesis 12:3 promises both blessing and cursing in the covenant with Abraham and his descendants. Those who esteem them lightly will be obliterated.
The Jewish Wedding

In Matthew 25:1–13, Messiah speaks in terms of Jewish wedding customs, including a midnight cry and marriage feast. He advises us to be like the five wise virgins, commanding that we "watch therefore and be ready."
All of the teaching, the production for these programs, plus our signature dramatic reenactments are made available to viewers across the world because of your financial assistance to this ministry. We thank you. From the ministry employees who ship the monthly mailings, to the camera crew and production team for Zola Levitt Presents, we say to you, "Todah Rabah!" (Thank you very much!)
Zola Tours to the Holy Land
Tony mentioned one of our favorite Scriptures: "Feed My sheep." Can you imagine the indelible taste of the bread and fish that the resurrected Savior Himself prepared on the shore of the Kinneret (the Sea of Galilee) for His disciples? We are amazed that the shore looks as rugged and natural as it probably did in 33 a.d.
It is a transformative experience to sit by the sea and envision our Savior serving up homemade bread and fish by a crackling campfire. By now, most ZLMers know that Kirsten is a foodie, especially in Israel. Why is the Holy Land's food so wonderful? Because it's the taste of fulfilled prophecy, per Ezekiel 36:35, that the land would live and bloom again.
For 35 years, Zola Tours has been the gold standard in all-inclusive Holy Land tours. Our hotels are superior (we get preferred pricing), the food is generous and unique, plus we have stellar Jewish Israeli tour guides. And 2018 celebrates 70 years of Regathered Israel.
Below are our Fall Tour options. For questions and itinerary details, please contact Zola Tours manager, Sandra, at 214-696-9760, email her at travel@levitt.com, or visit levitt.com/tours.
Fall Tour 2018 options
Our prices include tips, taxes, & fuel surcharge (subject to change)

| | | |
| --- | --- | --- |
| Deluxe (Israel only) | Oct 14–23 | |
| Grand Petra (Israel & Petra) | Oct 14–26 | |
| Grand Athens (Greece & Israel) | Oct 8–23 | |
| Ultra Grand (Greece & Israel & Petra) | Oct 8–26 | |
Please come see, taste, and experience God's Holy Land. We'll save a seat on the bus for you!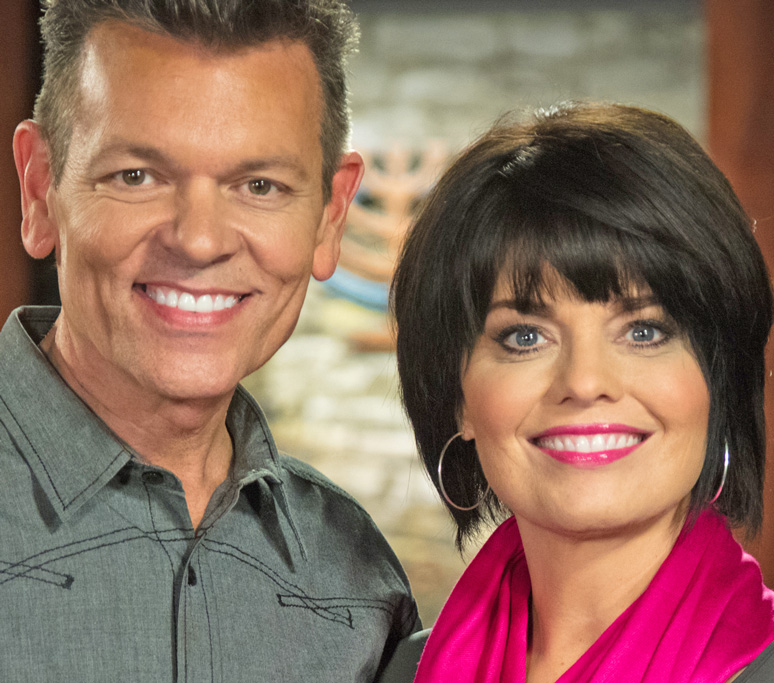 David & Kirsten
P.S. Zola Levitt Ministries brings profoundly pro-Israel perspectives and insights to a world starving for a relationship with our God. Your ongoing help lets us continue this insight.