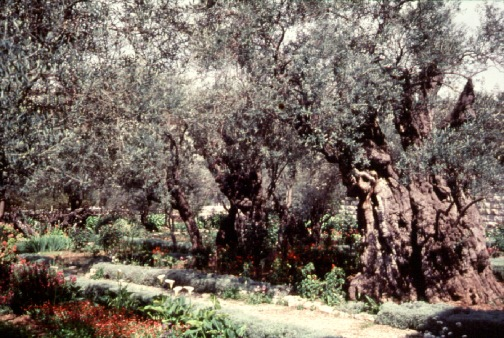 The Garden of Gethsemane
The Garden of Gethsemane, at the foot of the Mount of Olives. This was a favorite spot of Jesus and where he spent his last night.
There are eight olive trees in this garden that may well be 3,000 years old. They still bear fruit. If they are not the actual trees in the area where Jesus prayed, they are without doubt shoots from those trees.