Our expert speakers, available for your church or function
---
Interested in making more than just television, our ministry makes available time-tested and expert speakers to speak at your church face to face.
Myles & Katharine Weiss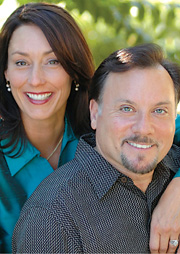 Our Zola Levitt Presents television hosts and tour pastors, Myles and Katharine Weiss, are available to teach "up close and personal." They have seen remarkable results helping Christian couples through their marriage enrichment seminar. It's entitled, "From This Day Forward" — Ancient Wisdom for Contemporary Couples.
Over the years, a pattern has developed that optimizes both their time and the church's budget. A Friday night / Saturday half-day marriage seminar can be combined with a Sunday message on Israel and the Jewish Roots of the Gospel. This teaching template illustrates the seamless connection between the Testaments and provides practical life applications. To invite Myles and Katharine to come teach, your church's administration can contact our office at 214-696-8844 or email us at , Attn: Speaking Engagements.
Dr. Tom McCall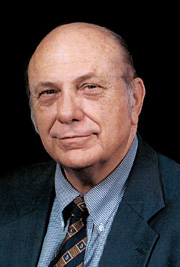 Dr. Tom McCall has written or co-authored ten books, eight of them with Zola. He served as Zola's co-author, mentor, pastor, and friend for 30 years.
He has a Masters Degree in Old Testament studies from Talbot Theological Seminary and a Doctorate in Semitic languages and Old Testament from Dallas Theological Seminary.
Dr. McCall has taught College level courses in Biblical Studies, Prophecy and Archaeology, and served as guest lecturer at Dallas Theological Seminary and Biola College. He has taught adult classes at several churches and at his School of Tyrannus.
Dr. Todd Baker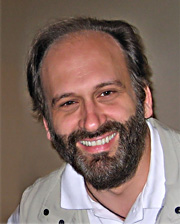 Dr. Todd Baker founded our ministry's department of missions to Israel, which is sponsored by our To the Jew First Fund and is a staff theologian of the ministry.
He has a Masters Degree from Dallas Theological Seminary and a Doctorate in Philosophy and Christian Apologetics from Trinity Seminary.
Dr. Baker has been a theological consultant, writer, and tour leader in Israel for Zola Levitt Ministries since 1996. He has contributed much of the theological content on this website. He has been a hospital chaplain at Medical City Hospital in Dallas, TX since 1994. He publishes a monthly newsletter through his B'rit Hadashah ministry and has been a pastor at this ministry's Shalom, Shalom Messianic Congregation since 1999.
For information on having any of our speakers visit your church, contact our staff at 214-696-8844 or e-mail .
---
Scheduled Speaking Engagements
No events are scheduled at this time.