Dear Friends,
Bible prophecy often works its way into Israel's narrative and self image. Israel's national anthem looks to the prophet Ezekiel's predictions of a Jewish nation-state emerging at Day's End. Old Testament prophets wrote that Israel's last-days rise would provoke warfare from neighbors such as Iran.

This letter will make you part-owner of biblical truths that are clearer now than ever.
The April Levitt Letter, on page 30, recounts Prime Minister Benjamin Netanyahu's reference to Ezekiel's prophecy of a restored Israel. Speaking at a Holocaust commemoration in Germany, he declared: "Armed with the Jewish spirit…[and] the vision of the prophets…Dry bones became covered with flesh, a spirit filled them, and they lived and stood on their own feet."
"Dry bones?" He was referring to Ezekiel 37:1–14, where the prophet foresaw displaced Judean refugees—which he likened to dry and lifeless bones—coming back to life. Ezekiel predicted that the parched bones would be re-gathered, that the assembled skeleton would re-constitute into a national body, and that the lifeless corpse would receive new life from a breath of God's wind.
Netanyahu citing Ezekiel's prophecy is not unique. The Israeli national anthem stems from the same Scripture, and is familiar to all Israelis. It's called Hatikva, meaning "The Hope." It was written by Naftali Herz Imber and set to music in the early 1880s, when Jews began returning to the ancestral national homeland. The title comes from the third line, which goes "Ode lo avdah tikvatenu" ("Our hope is not lost"). This line derives from Ezekiel's prophecy, in 37:11, where God harks to the reflections and sentiments of Jewish exiles who say: "Our bones are dry, our hope is lost, and we ourselves are cut off." Not so, says God, who speaks of His plans to re-gather them.
It seems that modern Jews got the message. Have Christians?
On the heels of mentioning the national resurrection in chapter 37, Ezekiel envisions in chapters 38-39 a cataclysmic war, popularly known as "the Battle of Gog and Magog." In Ezekiel 38:4, the prophet saw a "great army," made "great" by combining several regional powers, foremost of which is Persia (v. 5). This war, he says, occurs in "the latter years" (v. 8). Belligerent forces "come into the land of those brought back from the sword and gathered from many people on the mountains of Israel which had long been desolate." The notion of Persia spearheading a regional conflict against the newly re-constituted State of Israel is timely, because Persia of yesterday is Iran of today,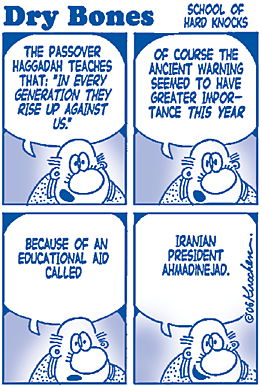 and it has that very same mindset.
We live in interesting times, do we not?
Israel National News (called Arutz Sheva) ran an article by Ezra HaLevi entitled "Israel Warns World War III May be Biblical War of Gog and Magog" (www.israelnationalnews.com/News/News.aspx/123961). As the article describes,
Jews in Israel sing Ezekiel's prophecy in the national anthem; prime ministers in Israel proclaim Ezekiel's prophecy; newscasts in Israel dwell on Israel's re-gathering and consequential wars and even show war maps—all pointing to Iran.
Meanwhile the Church in America remains silent!
Who knows if or when Church leaders across this land will wake up? But most Jews are alert, as is the press—if you can imagine that. Regarding an International Atomic Energy Agency (IAEA) report in February 2010, Reuters published an article: "Iran may be working on a nuclear warhead." It reported: "The UN nuclear watchdog fears Iran may be working now to develop a nuclear payload for a missile, the agency revealed in a confidential report." The news agency concluded saying: "It was unusually blunt language in the first IAEA report on Iran under the new Director-General Yukiya Amano. He seems more inclined to confront Iran over its behavior than his predecessor, Mohamed ElBaradei." This indeed was blunt language. But what does it mean?
Israel is busy. It's apparently mindful of Ezekiel's predictions—and not content to rely on UN reports, sanctions by world powers, popular opinion, or whatever. Israel anticipates a showdown with Iran. Israel's YNet News recently ran an article entitled "IDF Holds Simulation of Biological Warfare Attack" (www.ynetnews.com/articles/0,7340,L-3834120,00.html). The article explored how the Israel Defense Forces (IDF) are readying their defenses.
We'll examine some of Israel's preparations in the May Levitt Letter. You'll learn about their use of stealthy long-range drones that can—and, if necessary, will—be used against Iran's nuclear infrastructure, which Israel simply cannot tolerate. If you'd like to hear Israel's ambassador to the U.S. speak on the subject, watch the two-minute CBS news report at www.youtube.com/watch?v=c6xApA38InA. (Or go to www.youtube.com and search for the video's title, "Israel Rehearses Iran Attack").
More recently, Associated Press writer Tia Goldenberg offered the news that "Israel Unveils Drone Fleet That Can Reach Iran." The full piece will appear in the next Levitt Letter, but here's a preview: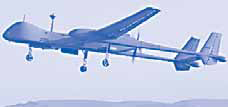 TEL NOF AIR FORCE BASE, Israel—Israel's air force introduced a fleet of huge pilotless planes that can remain in the air for a full day and could fly as far as the Persian Gulf, putting rival Iran within its range.

The Heron TP drones have a wingspan of 86 feet (26 meters), making them the size of Boeing 737 passenger jets and the largest unmanned aircraft in Israel's military. The planes can fly at least 20 consecutive hours and are primarily used for surveillance and carrying diverse payloads.

At the fleet's inauguration ceremony at a sprawling air base in central Israel, the drone dwarfed an F-15 fighter jet parked beside it. The unmanned plane resembles its predecessor, the Heron, but can fly higher, reaching an altitude of more than 40,000 feet (12,000 meters), and remain in the air longer.

"With the inauguration of the Heron TP, we are realizing the air force's dream," commented Brig. Gen. Amikam Norkin, commander of the base that will operate the drones. "The Heron TP is a technological and operational breakthrough."
The commander of Israel's air force, Maj. Gen. Ido Nehushtan, asserted that the aircraft "has the potential to be able to conduct new missions down the line as they become relevant."
Becoming "relevant" certainly is important, especially considering what the world seems to be facing in the not-too-distant future. Thomas Carlyle, a 19th century historian, suggested that, "Our main business is not to see what lies dimly at a distance but to do what lies clearly at hand." We Believers are enlisted in a special army, fighting spiritual warfare. And I am driven by a mandate to teach Believer and unbeliever alike about biblical issues relating to the secular world, the Word of God, and the Chosen People.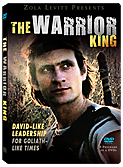 Given the weighty issues addressed above, you probably will want to tune in to the television series on Zola Levitt Presents during April and May: The Warrior King: David-like Leadership for Goliath-like Times. Below are descriptions of the programs you'll see from week to week, depending on what station you watch:
Passover—Part 2. Zola continues his demonstration showing how Christ is revealed in the feast, and proceeds to tell a "Christian Love Story." (Passover begins at sundown on March 29 this year.)

Family (Warrior King). The Bible tells of the good, the bad, and the ugly. In this program we look at David's marriage and family intrigue.

Wars (Warrior King). David was a warrior—a spiritual role model for us all. Philistine, Amalekite, and Ammonite wars are discussed, along with modern-day applications.

Celebrated Warrior King. Though anointed by God for kingship, David spent thirteen years running from Israel's first king before ascending to the throne himself. As we hear the story of David's rise to power over all Israel, Jeff fleshes out its applications.
When our ministry filmed The Warrior King recently, times were tough. But times have always been tough—life being what it is with the continual presence of spiritual warfare.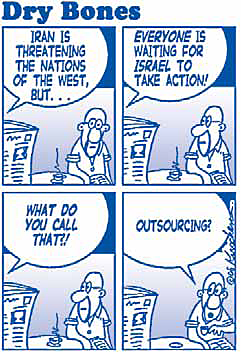 Prosperity doctrines promise that an easy existence is a natural outcome of living the faith. However, Jesus—our role model—was hounded and crucified. The Apostles were similarly maligned because of their association with Him. Such mistreatment demonstrates the existence of an adversary, a struggle, and a price to be paid for living our faith.
Nevertheless, God seems to cherish His people in every generation. These faithful few seem empowered to throw caution to the wind in the interest of upholding God's purposes. And so the Kingdom expands in troubled times, as God works through people like me and you.
We are filming a new series in Israel where I teach specifically about the looming conflict with Iran, escalating world anti-Semitism, and the slothful Church's need to rise up "for such a time as this." All this with open Bible in hand, preaching the Gospel—and from a distinctively Jewish perspective.
This new, eight-part television series explores the Book of Esther—one of Judaism's favorite Bible stories and celebrated annually as Purim. It's entitled For Such a Time as This, and it's a great story to tell at a time like this. For, just as the Persian Haman was hellbent on murdering the Jews in his day, so too is modern Persia's most powerful man determined to kill Jews today. Haman had a plan and so does Iran's President Mahmoud Ahmadinejad.
If you'd like to hear Ahmadinejad question the authenticity of the Holocaust, laugh at the slaughter of Jews, and display his scorn for the State of Israel on the supposition that the Jewish homeland was "stolen from Arabs," visit www.youtube.com/watch?v=ykd-syzZ4ZY. (Or just go to www.youtube.com and enter the seven-minute video's title, "Iran's Ahmadinejad on Holocaust" on the search line.)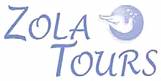 Then again, to see for yourself the Land, the People, the struggle, and the story of God at work in the world, journey with me to Israel.
Our Summer Discovery Tour can fill up fast because traveling off-season is less expensive. We follow the same schedule as our tour in the fall and add a morning of digging at an archaeological site—all for $550 less! We travel June 13–23, so if this sounds like your kind of tour, reserve your place soon. Our Fall Tour offers four options to include Petra and/or Athens, and departs October 12 and 17, returning October 27 and 31. Call Tracie at 214-696-9760 to discuss what works best for you.
Whether or not you can make the trip just now, please consider making a donation to help us take the Bible's message around the world through television, mail, and the Internet. We can take only forty-five people per tour bus, but hundreds of thousands of people watch each Zola Levitt Presents telecast. Only a minority ever sends a dime, so I thank you for taking the time to consider helping us—at such a time as this.
Your messenger,


Jeff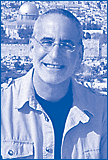 Feedback
Dear Jeff,
Ezekiel's prophecy is interwoven in Israeli life. Consequently, Israelis are more aware than Americans that Ezekiel prophesied the modern threat from Iran.
Featured Products